About us
President
Culture
History
Operation
R&D
Organization
Responsibility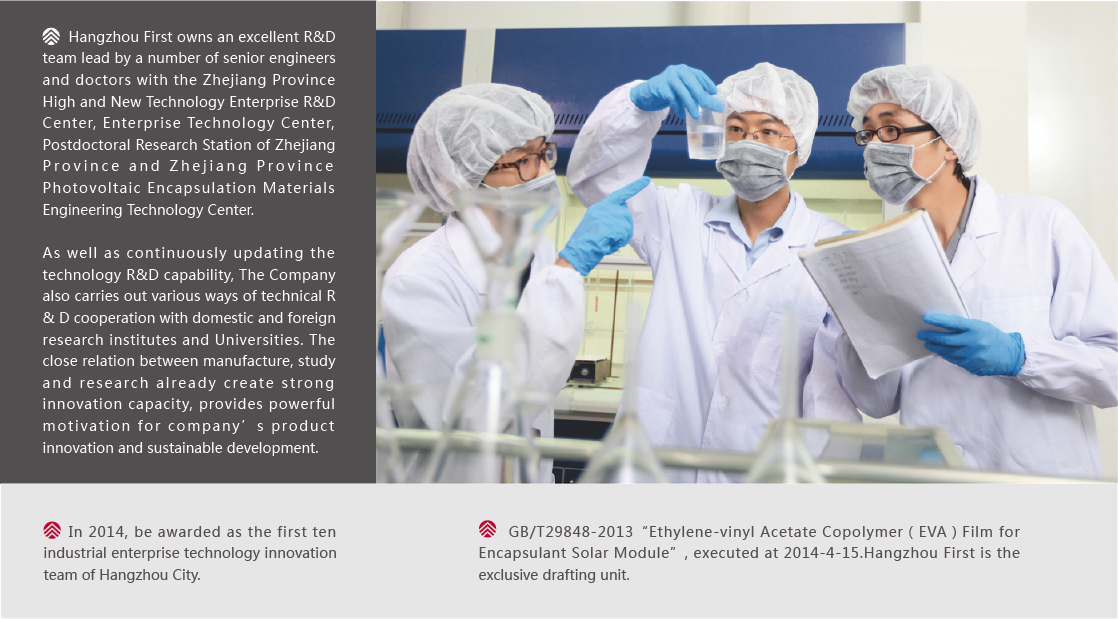 PRODUCTS HISTORY
1994
1996
2003
2009
2015
2016
Future
At the beginning of entrepreneurship, the company had mainly engaged in the production of Copolyamide Hot-melt Web and equipment manufacturing.

First Copolyamide Hot-melt Web got major breakthrough and the products open up the market.

Successfully developed High quality Solar EVA Film, formally entered the PV industry.

Copolyamide Hot-melt Web had mature process, technology and equipment, occupy a market share of about 70~80%.

Solar Backsheet product formally launched to the market.

Formally launched the Silicon Encapsulation Materials, we provide professional services of the LED encapsulation industry.

According to the PCB/FPC industry development needs, development of DRY Film into the market.

Successful launched FCCL used in high-end electronic products.

First will continuously focus on R&D of new materials, and become new material supplier.

Top